Should you require quoting for your ERP system or Purchasing Deparment, you can set up your account to do so.
Enable Quoting in your account settings
Create a quote for a project
Download the quote
Confirm order and place order
Quoting is possible for all customers that have a recurring payment option in their account.
Currently this is
Payment on Account and
SEPA Direct Debit
Please note, you will have to enter a Purchase Order number to confirm and place the order.
Enable Quoting
For that navigate to Account > Settings > Invoicing.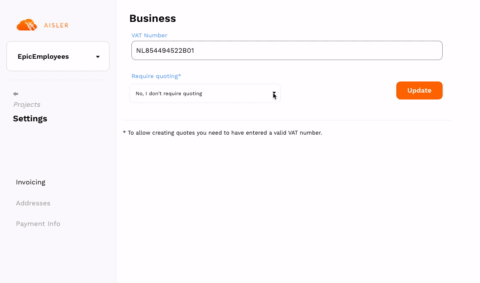 Create a quote
Now you can use the regular order process. Just set your Shipping Address and optionally add a different Billing Address, click continue; instead of Payment Options you will now see Create Quote. If you hit the button, you will create a quote.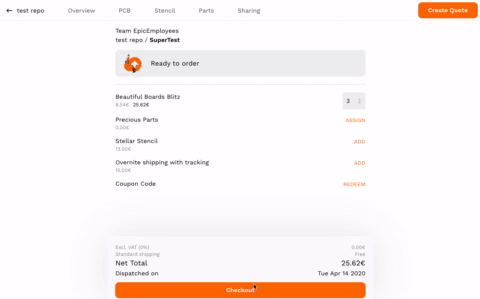 Download the quote
You can then download the quote on the Account > Orders page.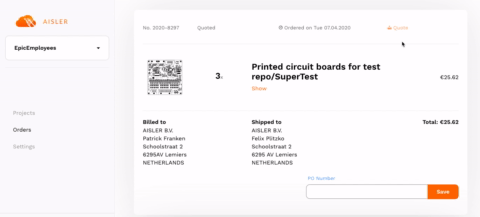 Confirm the quote and place order
To confirm the quote, enter your company's Purchase Order Number on the Account > Orders page.