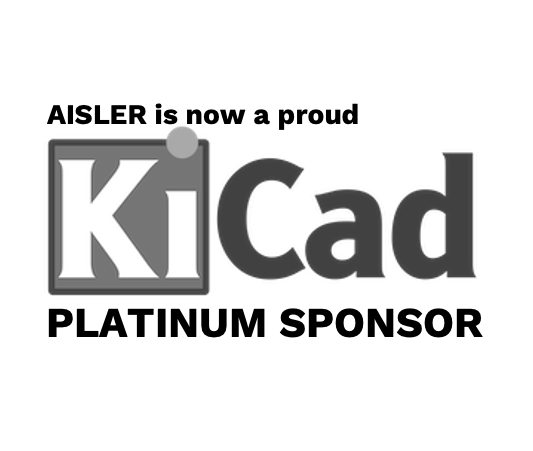 tldr; We are thrilled to announce that we are KiCad's first PLATINUM SPONSOR.
AISLER has a long tradition of supporting KiCad dating back to the times when it was still a flagship project of CERN. We believe KiCad is THE most advanced open source PCB Design Tool out there and we are happy that this global team really helps many of our customers build the amazing designs we see on our service everyday. This was also why we very early on decided to support the KiCad project financially and to help it advance its toolchain and organization.
Now we are happy to announce that through our regular contributions we have officially become the first KiCad PLATINUM SPONSOR. It makes us proud to be recognized for something we truly believe in. We never expected anything in return but are happy to be recognized!
If you want to dive down memory lane, I have compiled a couple of blog-articles for you:
Looking forward to hearing what you have to say

Cheers