See topic,
Also no category found to post this question …
First of all, welcome @Typhoor ! This is the perfect spot to ask that question.
I think that page got lost in transition.
We will have to re-create it. Sorry for the inconvenience.
Nicely done, it's a bit hard to find the Service Status page easily, in the old web, you could directly jump from the bottomof the main page to service status.
I use service status to check, when to best order a project , so while designing I keep an eye on the service status.
Q: So can it be pin-ed somewhere easily to access ?
Thanx
That's a great idea. Will do that immediately.
@Typhoor your wish is our command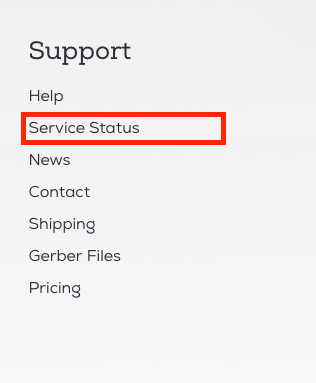 There you go. aisler.net now has a direct link to the service status.
Wow, that was implemented quite quickly! Thank you