When ordering a project your boards will be placed on a panel with other PCBs. Later on, when the individual designs needs to be seperated, we mill in between them to keep the mechanical stability of the panel intact. During this process we create bridges connecting the individual boards.
The placement of these bridges is automagically calculated by our backend software, you can however configure where you want your bridges to be placed.
A practical example for this was the Stencil Holder PCB which we brought to Hackaday Berlin. To get that perfect allignment we wanted the inner side to be smooth.
In this case you can make use of Custom Bridges as outlined in the article..
The tl;dr is that you place a line with the width of 2.2mil on the Board outline layer where you would like to have the bridge placed.
This is how it looks in Kicad: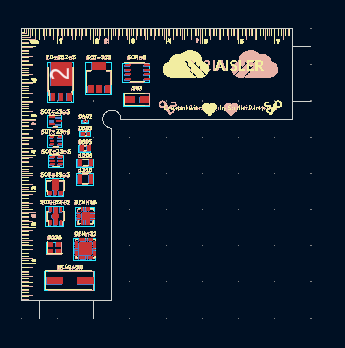 When uploading the project you should see a Note about the custom bridges in the processing notes.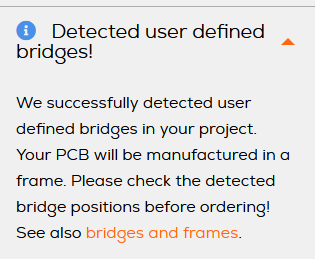 Now your ready to order. And after a few days you will recieve the boards with the custom placed bridges.