Hi everyone,
I'm designing a PCB, which will mount on a Kycon KPJX socket. As this socket is made for soldering wires to it, I need plated slots in the PCB.
My EDA tool is EAGLE 7.7.0. For test puposes, I did a little PCB with the footprint on it.
As you can see, the Aisler board viewer doesn't recognize the plated slots correctly. This happens with a narrow line around the milling path or with a thick (1.8 mm) line for the milling.
I hope this is only a fault in the board viewer and you won't try to mill this path, as it will break the tool for sure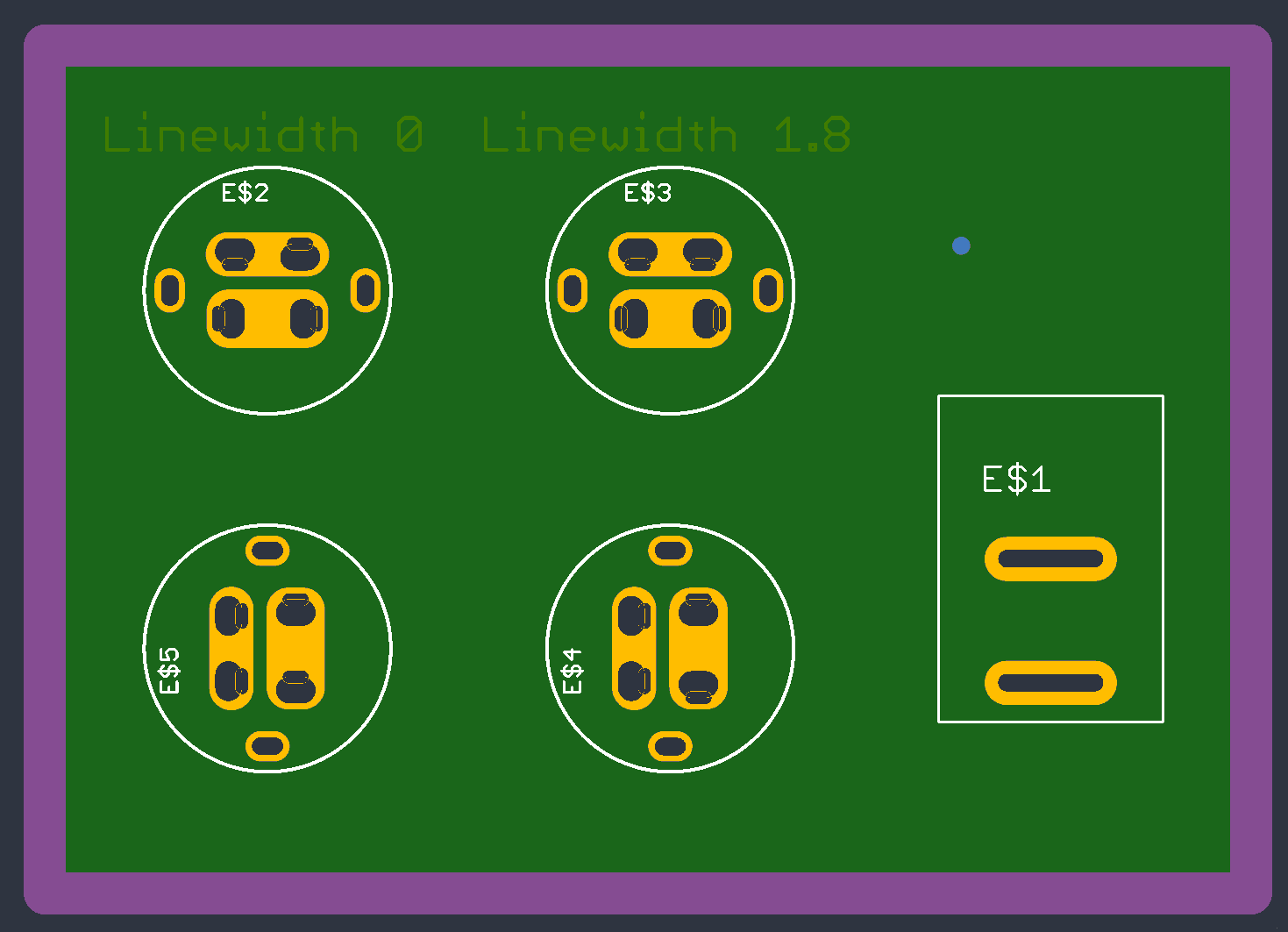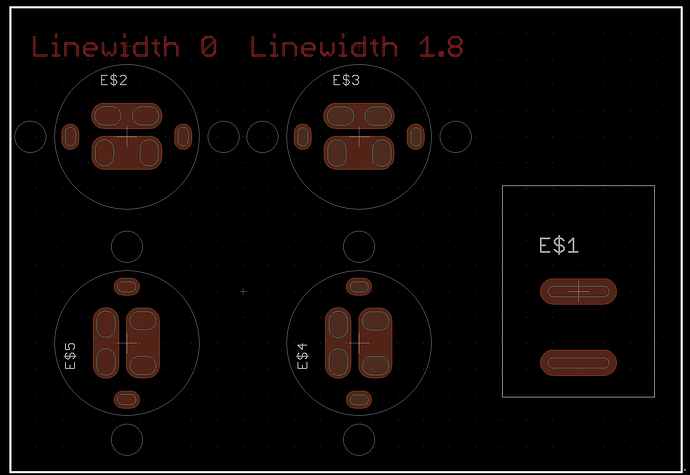 As you can see on the right (E$1), some slots are recognised correctly.
Greetings, Nils