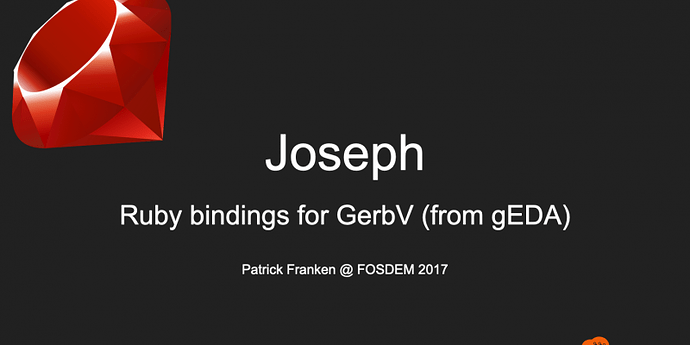 We're happy to announce that during FOSDEM 2017 we released our libgerbv ruby bindings called Joseph to the public. Already in use at our processing backend it is now open to everyone dealing with Gerber files.
Joseph allows easy reading and writing of Gerber aka. RS-274-X files. In the past this was a task which usually belonged to highly expensive CAM software. With the release of Joseph and upcoming contributions to the Gerbv project we'll promote the open source CAM as we're completely missing open source alternatives.
If you want to check out Jospeh, head over to our Github repo which also includes a few usage examples. For more details on this project check the slides used at our talk at FOSDEM on Slideshare.