The UMD Racing Team is the Formula Student Team of Otto-von-Guericke University Magdeburg.
With a more than 10-year tradition of combustion-powered racing cars, the team made the transition to the club's first battery-electric vehicle in the 2021/22 season. We were able to drive more than 170 km on the race track with our "E-Bert".
Motivated by this success, we built our second electric racing car for the 2022/23 Formula Student season. Learning from the challenges of our "E-Bert", we named our new racing car "Edelbert".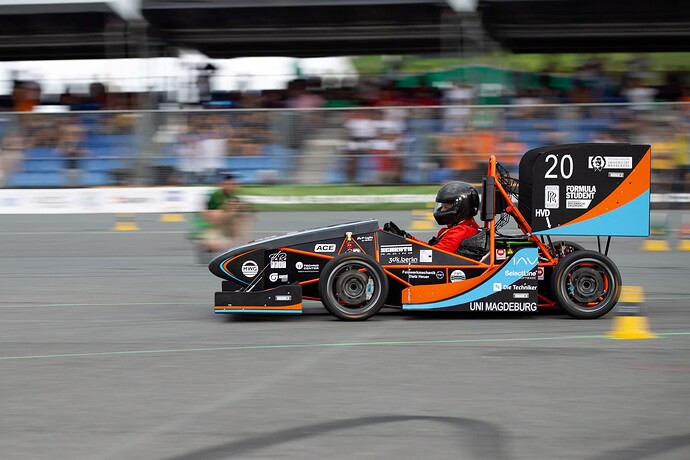 One of these lessons learned was that a highly professional PCB manufacturing partner that produces in Germany and delivers quickly forms the backbone of the entire electrical system in our vehicle. Without extremely fast delivery of the newly ordered PCBs, it would not be possible to manufacture the racing car using the rapid prototyping approach. A project time of less than one year, as is usual in Formula Student, would be impossible.
AISLER was able to meet these requirements of the UMD Racing Team to a particularly high degree: The outstanding quality of the PCBs and the extremely fast delivery times impressed the racing team, and the up to 6-layer PCB structure meant that there were no limits to the individual projects. From simple, two-layer designs to complex six-layer designs, we were able to utilize the full range of AISLER's manufacturing technologies.
The most safety-critical PCBs manufactured by AISLER included free-form boards from the shutdown circuit, the TSAL logic PCBs and the later LED-equipped lighted TSAL PCBs. The most complex PCB group is the team's completely self-developed DC/DC converter, which uses exclusively four- and six-layer designs. This will be used in the current 2023/24 season and feed the autonomous system.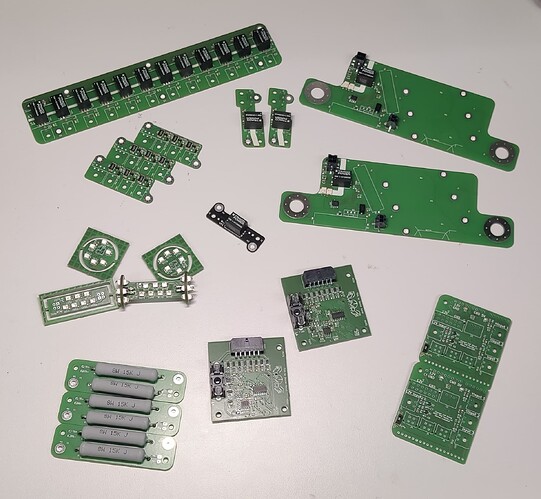 Furthermore, all control boards for the next vehicle will be developed in-house and manufactured by AISLER. For example, a vehicle control unit, a sensor board, a driver interface control board or a mainboard-like plug-in card system connecting all the boards will be developed and manufactured by AISLER. We can always rely on the high quality of the quickly delivered circuit boards.
Without AISLER, we would not have been able to develop our "Edelbert" and compete with it at the biggest Formula Student events in Europe. At Formula Student Germany, the team successfully competed in all dynamic disciplines on the Hockenheim race track. And in the UK, the team even managed a victory on the Silverstone circuit: for the first time in the club's history, we were able to secure first place in a dynamic discipline. The award for the most energy-efficient vehicle motivates the team to build our third electric racing car.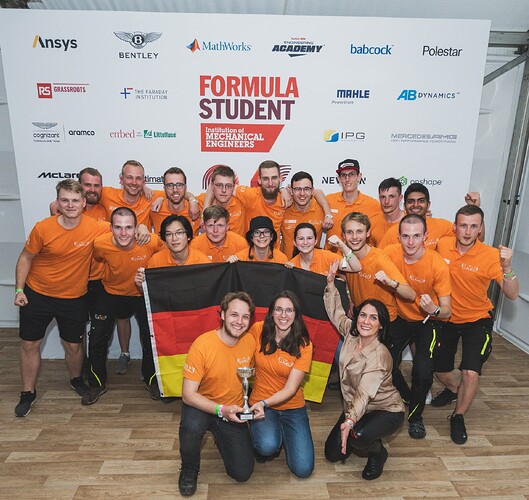 Without a reliable partner like AISLER, however, such successes would not be possible. For this reason, we would like to say thank you: Thank you AISLER for the strong partnership!