I have a PCB that appears to be too small. It adheres to the design rules (PCB Design Rules) which say at least one side has to be larger than 15 mm. My board is 33 x 8 mm. When importing it, I get an error, the board is too small.
So I thought I'd put 2 boards side by side, and use milling and mouse bites to just break them apart once I get them. But in this discussion, Christina says I can't do that: Ordering more than one project
So how can I solve this?
Here's an image where I started drawing the milling path. (There's also castellations around the edges.)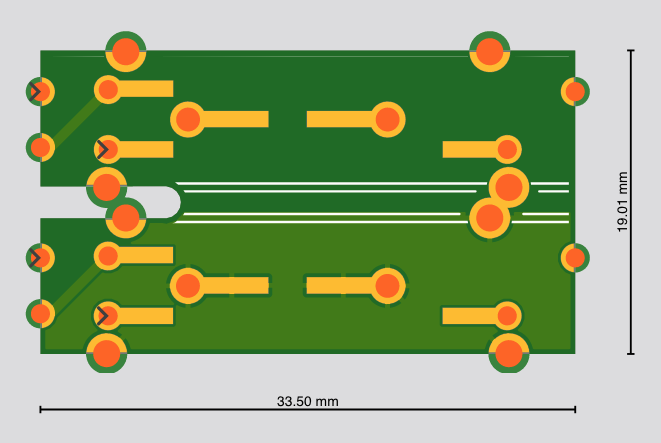 Best regards
Andreas