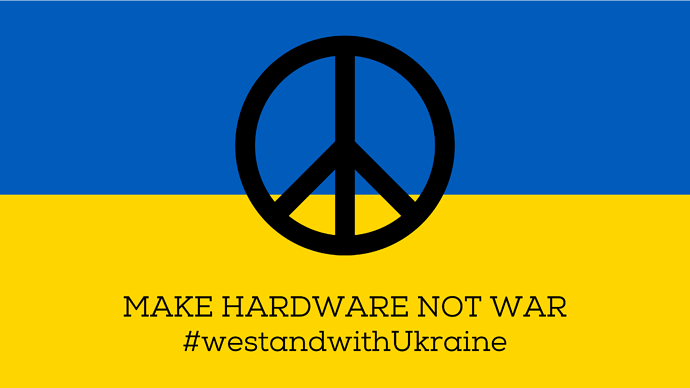 I think the headline says it all, no matter where you're from, what you do or how you do it, you have come across this gruesome assault war. It took us a while because we don't just want to issue a statement but also want act about the situation.
First and foremost: We condemn the Russian intervention in Ukraine as act of war! We never thought this was ever possible on European grounds and it has opened our eyes to face a new gruesome reality. Every Epic Employee was shocked to wake up that one of our fellow EU neighbor states was forcefully invaded by Russia (as our Epic Employees come from various European Union countries, we are all European Unionists at heart). But what's even more important, this is a humanitarian crisis directly at our door step. Families have been separated, have fled their country and have left everything behind. This is nothing we can look away from.
So there are two things we can do:
boykots and/or
humanitarian aid.
Let's face it, on the former (boykots), we are a very small fish in a big pond, as we don't have that many customers from Russia, it is hence merely symbolic. Still, we have stopped all our shipments to Russia and will blacklist the country for any future orders until peace has been reinstated. For Ukranian orders we will guarantee they will safely be delivered once it is possible to do so again.
What's more important to us is the humanitarian side of things, because this is where we can have a significant impact with our over 50,000 engineers ordering circuit boards each day. We have decided to add an additional donation button to our checkout that'll work just like the contribution you can make to your favorite PCB Design Tool. What's more important: We will double any contribution you have made. It'll all be donated to the German Aktionsbündnis Katastrophenhilfe to specifially help Ukranian families.
Make Hardware Not War! We stand with #Ukraine! For a peaceful world that we all want to live in!
For further information, we have compiled a list of links below: