Please Note: This Guide is only applicable if you already installed the Altium Push Outjob. In case you are installing it for the first time follow our main guide.
Step 1: Update Publishing Destination Settings.
Head to Preferences → Data managment → Publishing Destinations → AISLER Push.
Click on Edit Connection
Under Options unselect the Checkbox Zip content.
Save the Settings.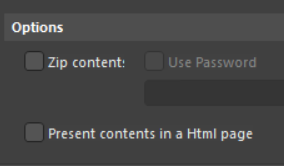 Step 2: Removal of the old Outjob from the Project.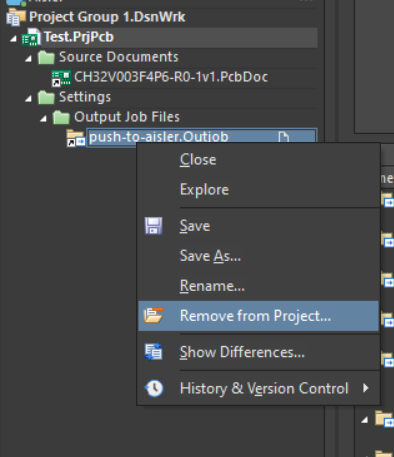 Navigate in your file structure to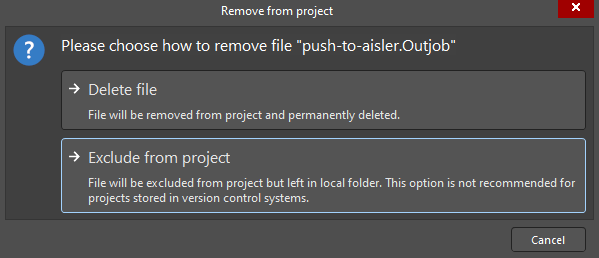 Select Exclude fom project.
Navigate to the file location and save the Outjob at a different location. In most cases the ODB++ is the better choice but during the transition period there might be things that not work, thus keep the Gerber.
Step 3: Adding the new Outjob.
Using Right-click → "Save Link as…" download our Altium Outjob Configuration .
Using "Add Existing to Project…" on the "Projects Panel", import the Outjob configuration to your project and assign the layout you would like to submit.
Make sure your PCB file and Outjob are in a project, the export will fail otherwise.